Even though Samsung believes that the future lies in foldable devices, it will not be giving up the its much coveted S-series as these are some of its best sellers. In this article we will be highlighting the Samsung Galaxy S22 Specifications for Nigeria.
At the Unpacked event which held on the 9th of February, 2022, Samsung launched its newest S22 series range for which preorders are now open.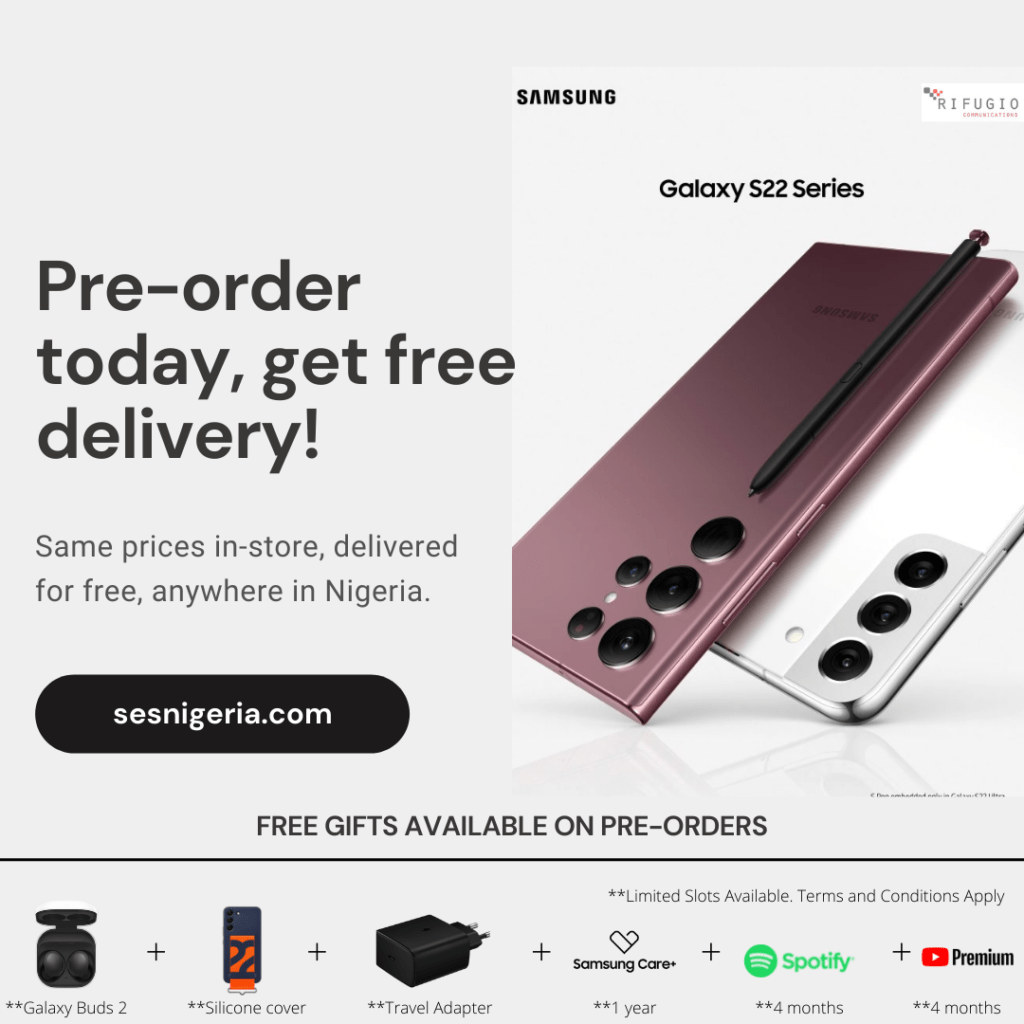 Included in the product range are the S22, S22 Plus and S22 Ultra (least expensive to most expensive). We will therefore be kicking off a series highlighting the exact specifications of these models expected in Nigeria. First up, the Samsung Galaxy S22.
HERE ARE THE SAMSUNG GALAXY S22 SPECIFICATIONS FOR NIGERIA
S22
How excited are you about the Samsung Galaxy S22 specifications for Nigeria? Please leave your comments below.