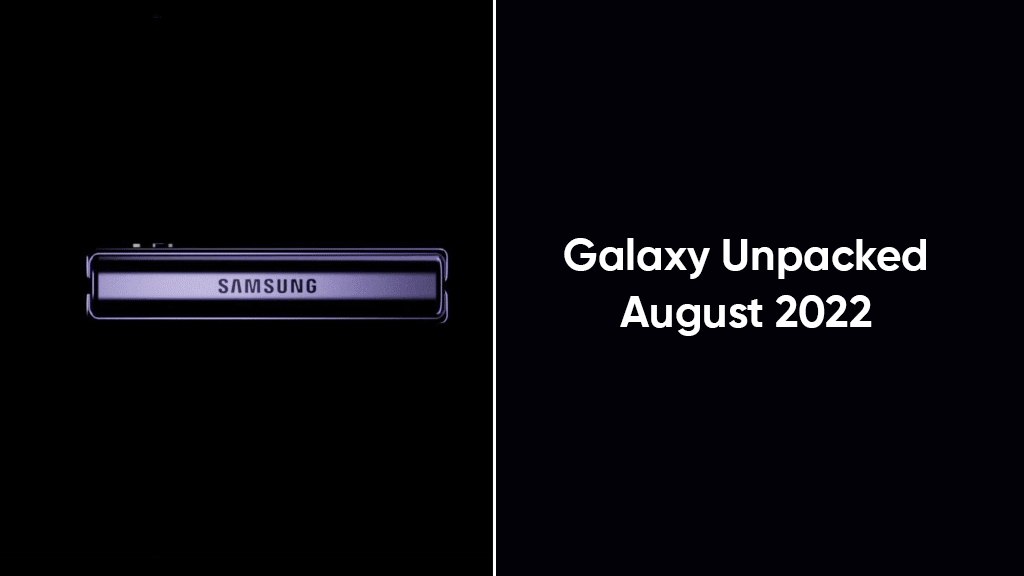 There is little mystery about the products we'll see at the next Samsung Unpacked presentation, which is only a few hours away. There will undoubtedly be new Galaxy foldables on show, with several hints pointing to a new Galaxy Watch and Galaxy Buds.
The Samsung Galaxy Z Fold 4, Samsung Galaxy Z Flip 4, and the Samsung Galaxy Watch 5 all seem destined to be in the limelight. The forthcoming Galaxy Unpacked may possibly feature the new Samsung Galaxy Buds Pro 2.
Today (Wednesday, August 10) at 5 pm WAT/ 9 a.m. ET / 6 a.m. PT / 2 p.m. BST is Samsung Unpacked. You may already secure your spot in line to pre-order whatever products Samsung unveils, and Samsung is offering credits as an incentive.
Looks fantastic, doesn't it? You have several options for how to follow it all, so to make sure you don't miss a thing, be sure to read our whole guide on how to watch the Samsung Unpacked live stream.
Additionally, there is another method to follow the event because our live blog for the Samsung Unpacked event will cover the entire thing. Go there right away to catch up on all the last-minute leaks as this is already online.
You can stream the Samsung unpacked event on the Samsung newsroom and also on the Samsung official YouTube channel.
Click the links down below to stream the event:
* Samsung official YouTube :https://www.youtube.com/watch?v=FN3BtquTooA
*Samsung newsroom: https://news.samsung.com/global/